If we talk about the use of grating in the industrial, mining and energy sectors, there
are two type of surfaces, both have been very common for many years now: Steel Bar Grating and Fiberglass Grating. It is extremely important to know the differences and advantages of each one to choose the correct one according to your project.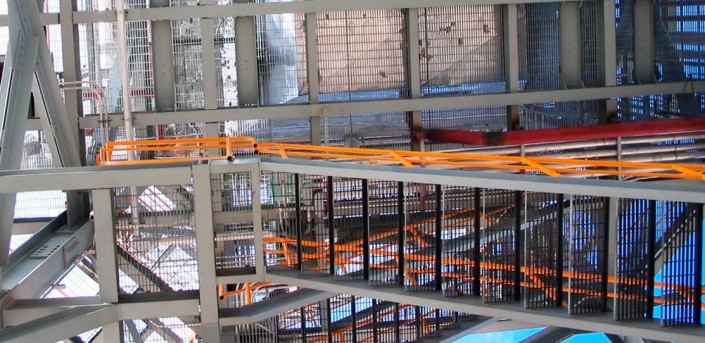 First you should ask yourself some questions:
In which environment is the grating supposed to be installed? What loads will it receive and how often? Maintenance costs? Market price?
In places where acids or sulfates exist, it is recommended to install fiberglass
grating or stainless steel bar grating. In damp places with high resistance to loads, steel bar grating is the safest choice. For heavy vehicular traffic, steel bar grating works better too. To avoid electrical or heat conduction, fiberglass grating will be the best option.
| | |
| --- | --- |
| | |
| Stainless Steel Grating | Fiberglass Grating |
Unlike other materials, such as fiberglass, which are prone to break due to rough practices and uses that take place in the industry, steel bar grating is known for its resistance and durability. In addition, it has more competitive prices regarding cost-benefit. Another outstanding feature is its resistance to corrosion or oxidation when it is galvanized. It is also very light compared to the loads it can resist.
Take advice from the experts!