The use of grating has increased significantly in construction projects. This is due to its versatility making it perfect for many areas where other types of products would"™ve been considered before.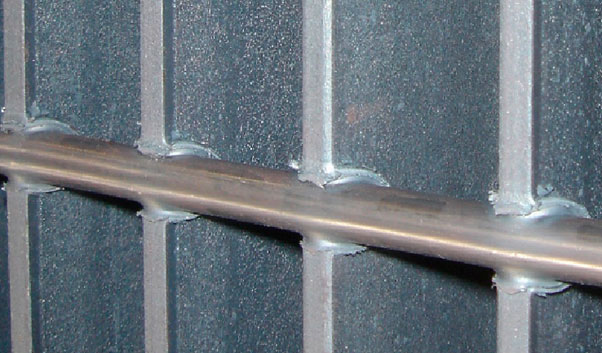 In industrial markets, grating is usually used in platform and industrial floors, as well as on stairs, ramps, storm drains, and among many others.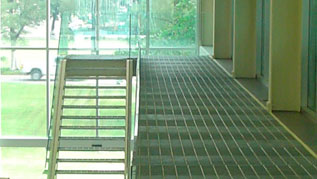 Regarding its architectural aspect, and due to its modern design and variety of finishes, grating fabricated products adapt perfectly to the construction environment; in addition, provide great durability and security. A wide variety of Architectural Products are available, such as: fences, benches, louvers, hand railings, balconies, and others.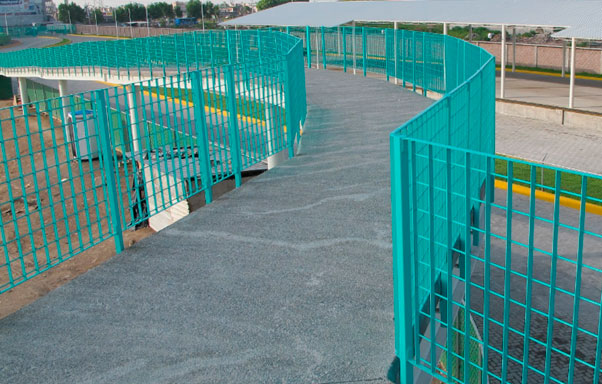 When it comes to choosing a quality material, grating is an excellent option for many reasons: it can be custom fabricated to fulfill specific drawings requirements (custom fabricated grating); it has different loads capacities (Types of Grating); and, above all offers high resistance and elegance. It is also a product that can be found in different finishes, such as: natural steel, black anticorrosive enamel and galvanized.
| | | |
| --- | --- | --- |
| | | |
| Natural Steel | Black Paint | Galvanized |